Founded in 2014 by first time restaurateur Rosie Whaley, Pi Pizza was born in Winchester where it opened its first neighbourhood restaurant on the Stockbridge Road.
Following her time working in a pizzeria in Florence, Rosie was inspired to start her own restaurant. The idea was simple – to bring the authentic artistry of pizza from Italy, combined with unique flavour combinations.
So we sourced the pizza ovens, recruited the best pizzaiolo chefs and perfected our light, crisp pizza bases, with dough made fresh daily and slow proved.
Then we set about creating the Pi experience; friendly relaxed dining in memorable restaurants where you will want to dine and celebrate with friends and family time and time again.
The stars of Pi are our famous 20" pizzas available in 'half and half' and 'thirds'. Our head chef has created a menu using a range of seasonal, high-quality ingredient combinations. Served alongside a range of small plates and salads to perfectly compliment our Pi Pizzas.
And if you are feeling thirsty all our restaurants serve craft beers, organic wines and seasonal cocktails created by our in house mixologist.
Our Battersea restaurant has been featured in the national press as one of the most beautiful places to eat in London. And Winchester restaurant has featured in local press as one of the top friendly relaxed dining experiences in Hampshire.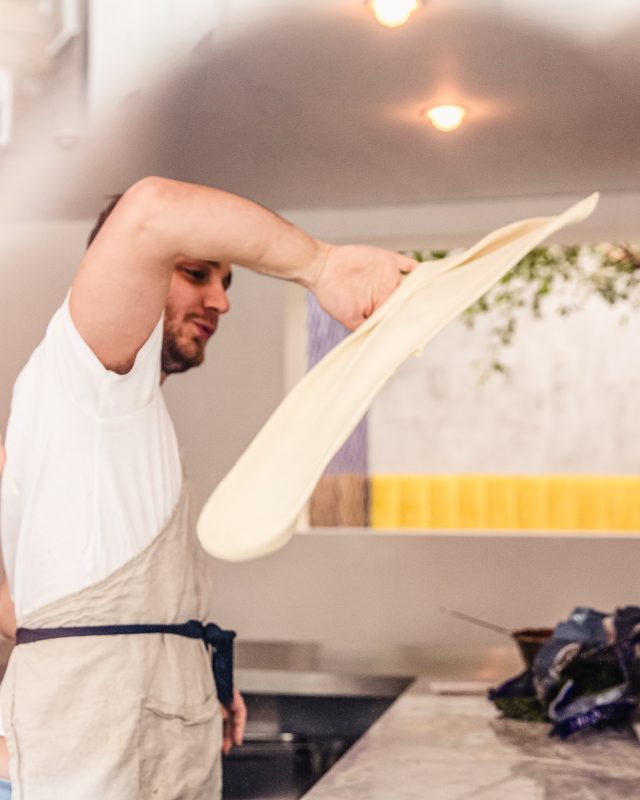 "Come and join us for the Pi experience. Relaxed, atmospheric dining, perfect to enjoy with friends and family. "
Sign up for our Newsletter
Love Pi? If you want to keep up to date with all things Pi Pizza and hear about discounts and special offers first, sign up to our newsletter today.